When peer code reviews are done well, they result in better code, fewer bugs, more informed and productive developers, and money saved. This is something any Oracle APEX developer can love.
Webinar Registration
In this session we'll answer the question "Why Do Code Reviews" and learn how to:
Document Goals

Document Coding Standards

Make it Light Weight

Use Automated Tools

Use Checklists

Assess Results and Make Improvements
Even done poorly, peer code reviews are still worthwhile, but have far fewer advantages. Luckily, it takes no extra time to do peer code reviews well 😉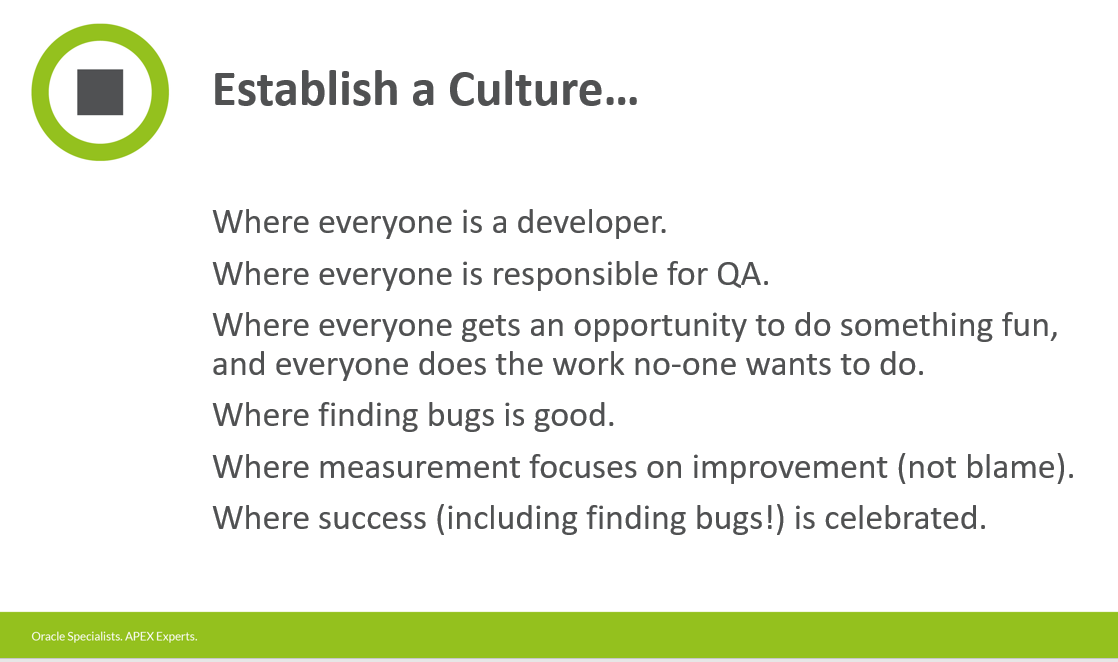 Anton Nielsen is vice-president, consulting services at Insum having joined us February 2018 when Insum aquired C2 Consulting inc, an Oracle consultation firm out of Boston of which Anton was President. Mr. Neilsen has exensive consulting, development and project management experience with hundres of clients, through work with the two firms as well as with Oracle and the United States Air Force.
Anton is an Oracle ACE and a frequent presenter at Oracle events. He's received recognitions such as ODTUG KScope Top Speaker Overall 2015, ODTUG KScope Top Speaker APEX 2015 and Oracle Consulting Leadership 2000 Award
Mr Nielsen's Skills include: System Architecture, Database Design, Project Management, Application Development, Reliablity Modelling & Analysis, Logistics and Optimization, Network Analysis, Storage Architectures